Judgment! If we are honest, we've all done it! And especially, as a foster parent, and hearing the stories of the children in my care, I've judged the birthfamily.  How could a parent choose a party, a boyfriend, or drugs over caring for a baby?
Then one day, I received a call for a placement; however, this call wasn't about one of THOSE families – it was a call about a child from my own family.
Child Protective Services was removing the baby from a family member – and in all honestly, we all knew the child wasn't safe in those conditions.
I Became the Birthfamily
All of a sudden, the tables were turned and I was the one being judged, even by the CPS caseworker – just for being a member of THAT family.  And would you believe, that even though I was a licensed foster parent, the caseworker did not want to place the baby with us?  My requests to bring the baby into our family were met with deaf ears, and my frustrations with the foster care system increased, albeit from another angle.  A paradigm shift, for sure.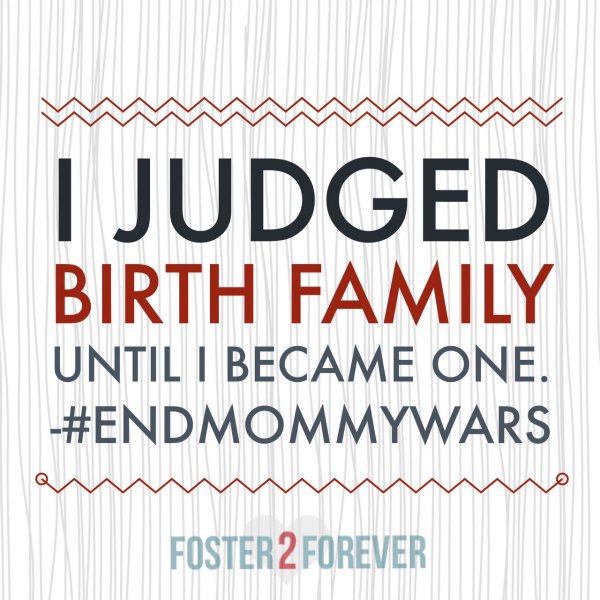 After a number of months of fruitless calls to CPS, I actually met my youngest cousin and her foster family at a Christmas party for foster kids.  The foster parents loved her and were keeping her safe. We exchanged numbers, and the foster family kept in touch with me while she was in care.  The child eventually reunited with her other parent, and the case was closed.
Check out endmommywars.com where moms can find encouragement instead of judgement.
Disclosure: I am honored to partner with Similac to #EndMommyWars and support other moms rather than place judgement.