As a busy mom, dinner is the most stressful time of my day. What's helped is discovering slow cooker freezer meal planning to take the guesswork out of dinner.

By dinner time, all the kids are wound up, parents are tired, and then there's getting kids ready for 7:30pm bedtime. Here's how it goes… 5pm begin trying to cook dinner while the kids are running around getting into everything – can you say distractions galore? Wrangle family to the dinner table. Eat dinner. Clear the table and load dishwasher. Homework. Baths. Bedtime routine. When kids are asleep, finally finish cleaning up the kitchen. It's exhausting.
However, since I've discovered freezer meals, I spend half the time in the kitchen preparing dinner in the evening. This helps lower my stress level tremendously so I can spend what's left of my energy focusing more on the kids than dinner.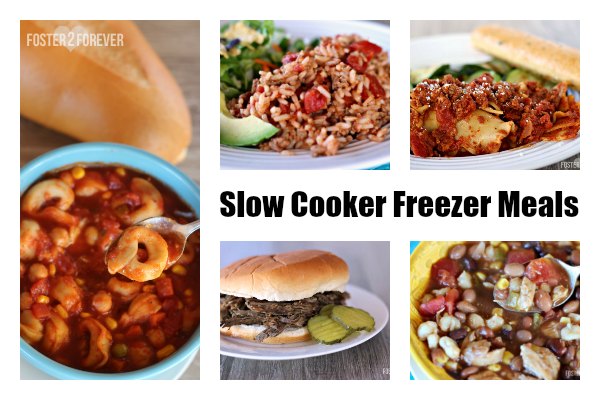 Since I've taken the Freezer Meals 101 course, I've discovered how easy freezer meal planning can be. Sharla Kostylek is the blogger behind The Chaos and the Clutter, and a busy homeschool mom of seven children through birth and adoption. In the Freezer Meals 101 course, she demonstrates her tips to make freezer meal planning efficient. She gives tips on how you can turn your favorite meals into freezer meals. It just takes some planning, and this course shows you how.
But don't worry if you don't have time to plan everything out! In the Freezer Meals 101 course, you'll receive:
recipes,
preparation list,
shopping list, AND
printable labels so that you can enjoy more time with your family.
I tried out the crockpot slow cooker freezer meal plan that included the following 5 meals.

BEEFY RICE CASSEROLE
When I first attempted to make this beefy rice casserole, I learned a valuable lesson about the importance of using CONVERTED long grain rice in this slow cooker recipe. (hint: regular long grain rice becomes mushy in the crockpot slow cooker) I made this dish from ground turkey because it is healthier than beef and much less expensive.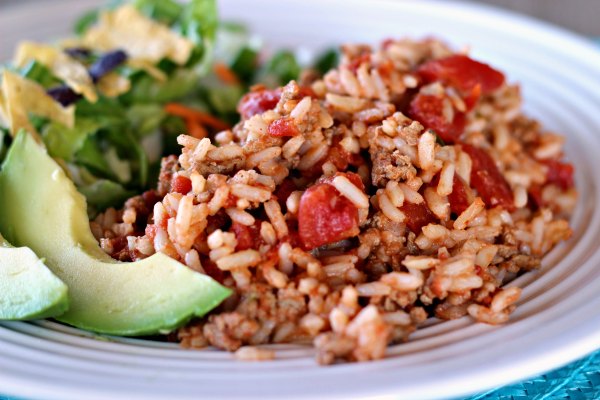 ROAST BEEF DIP
This beef pot roast recipe is absolutely delicious and makes a fabulous gravy! Because I love mushrooms, next time, I will add a can of drained mushrooms and cream of mushroom soup. We used hamburger buns to make roast beef sandwiches for the family.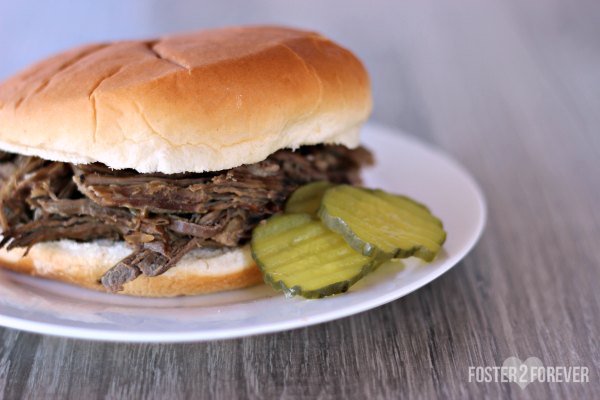 TORTELLINI SOUP
This tortellini soup is a very hearty meal. I actually added a can of drained garbanzo beans to this recipe. For my particular bland taste buds, I would probably only add one teaspoon of Italian seasoning instead of two next time I make this recipe. (Lesson: I forgot to thaw the tortellini ahead of time so because I had been cooking the soup in the slow cooker on low, the tortellini took a good bit longer to heat up)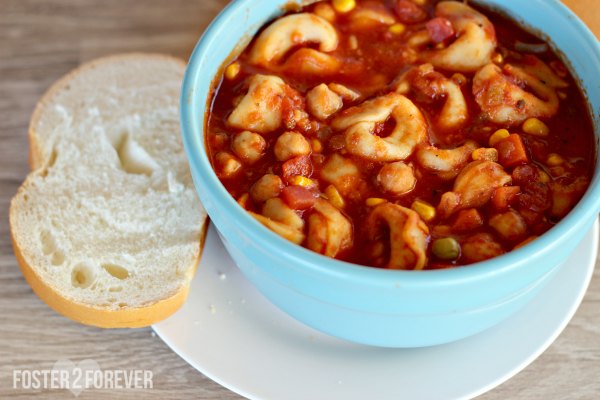 CHICKEN TACO SOUP
Chicken Taco Soup was so good! My husband raved about how much better this taco soup is than most restaurants. I added a drained can of hominy to the taco soup because this East Texas girl loves hominy. My son loves to make this dish into "Frito Pie."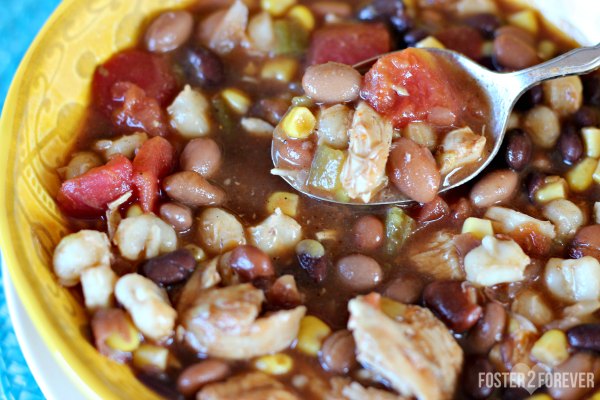 LAZY LASAGNA
Lazy Lasagna is absolutely the best way to make lasagna!!! So easy! I used to spend hours in the kitchen making homemade lasagna. This is so simple and my family loved it! However, next time I will double this recipe.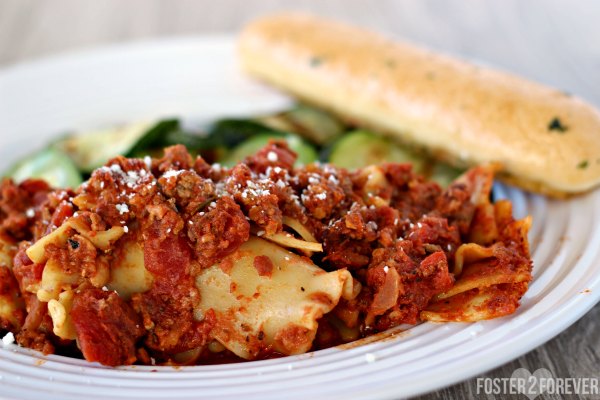 Be sure and pin it for later!