One of the most frustrating parts of being foster parents is that we rarely get to have a date night.  With all the stress that comes with parenting traumatized children, we NEED time together.   But due to regulations for foster homes and our child's sometimes behavior issues, we can't just leave our kids with anyone.
So we have to think outside the box.  We can have "date nights" at lunch while the kids are in school.
But now we can bring the kids along on "date night."
How to have Date Night with Kids
Our kids love going to Austin's Park & Pizza — they can play video arcade games, laser tag, putt-putt, or ride go-carts and rides.  And hubby and I can visit without constantly nagging our rambunctious boys to sit down. 

We like Austin's Park & Pizza because it's free for our family to enter!  With al a carte pricing, we only have to pay for what we want to do or eat.  We usually just purchase full-park passes for the kids and then just the pizza buffet for us.
But now with a new renovation,  Austin's Park & Pizza has opened a full-service bar & grill (called Austin's Bar & Grill) and new bowling lanes.  So now there's something for everyone – including couples, like us, looking for a unique date night experience, even with the kids.  Perfect for a family like ours that struggles to find child care.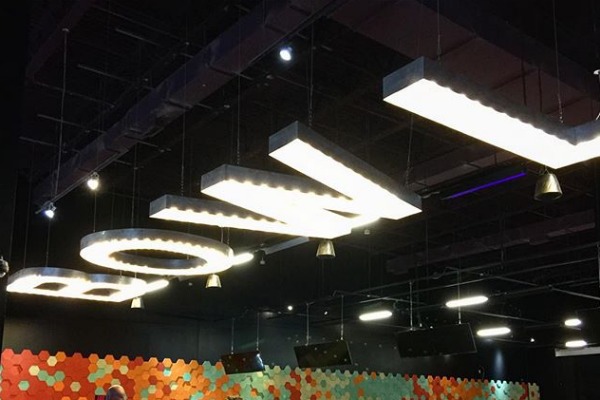 The boys can play in the arcade while we eat a nice dinner. Win win!
Austin's Bar & Grill has a new grill menu by including gluten free, organic and fresh local farm-to-market items. Check out this Organic Chicken, Kale & Spinach Salad I ordered.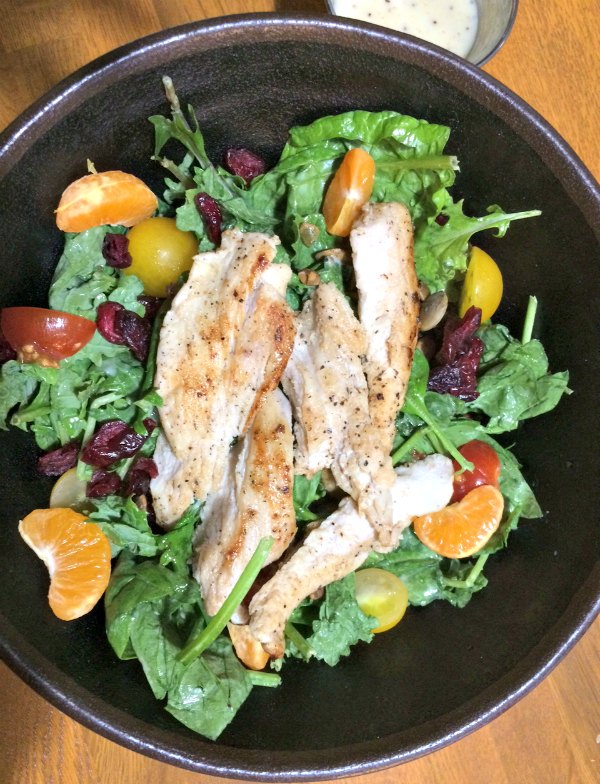 How's that for thinking outside the box for date night ideas? What date night ideas work for your family? Let me know on Facebook!
Disclosure: I was provided full-park passes to Austin's Park & Pizza for me and the kids. (My hubby had to go out of town for a family emergency.)  But we love to come here regardless. My son insists on coming here for his birthday each year.