WATCH "STRATEGIES TO STOP DIFFICULT BEHAVIORS"  FREE NOW!
As a former Houstonian, I have been grieving with my friends and family that have lost everything to Hurricane Harvey.
As the flood waters rose last week, panicked friends posted pleas for help on social media with their addresses.
"Can someone please get word out to come get me and my children? This is my address."
 "We have moved upstairs. The first floor is flooded and it's still raining!"
"What do I do? Do I leave my dogs behind?"
I worried that it might be the last time I'd hear from some of them.
One family member lost long-time coworker Coach Jordan of Clear Creek High School – the school district I had lived in.
As I've sat high and dry in the Texas Hill Country while recovery efforts continue, I've asked myself over and over: "How can I make a difference?"
Then I realized that I can make a difference to the hurricane victims in Texas!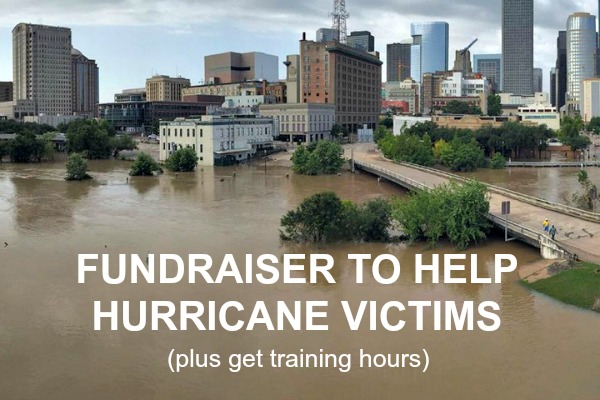 I'm offering proceeds from sales of the All-Access Pass for the Adoption HEART Conference to go toward hurricane relief.
WATCH BRYAN POST'S SESSION ON "STRATEGIES TO STOP DIFFICULT BEHAVIORS"  FREE NOW!
Not only can proceeds from this online event raise funds for hurricane victims, but this fundraiser can provide invaluable training for foster and adoptive parents!
Adoption HEART Conference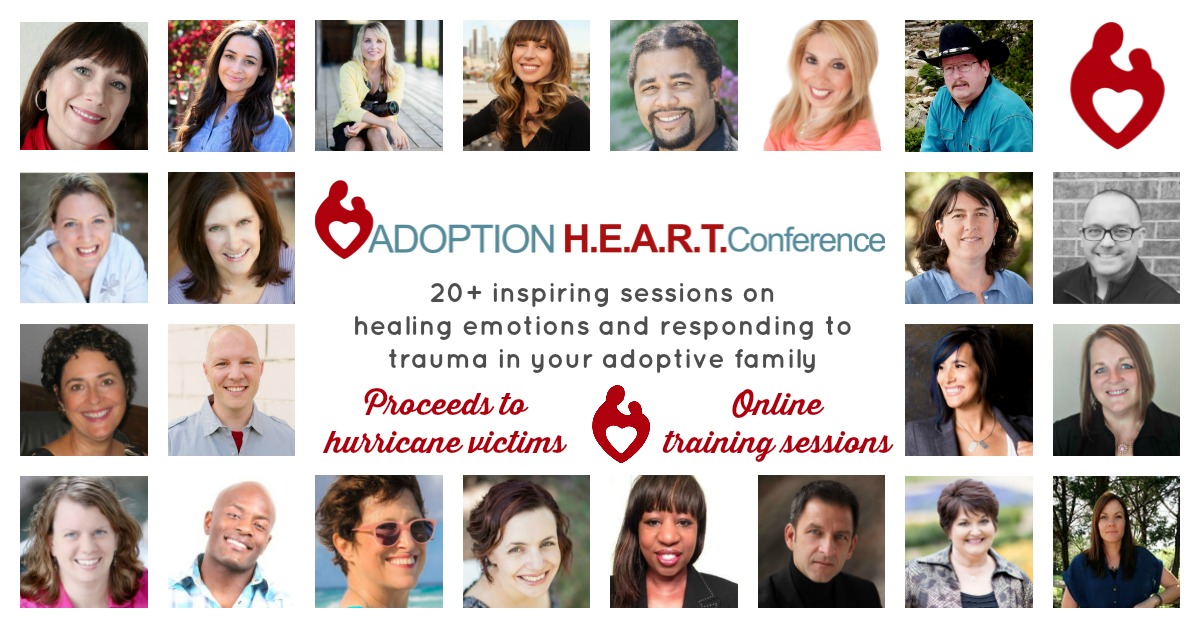 Over 20 sessions on topics important to foster and adoptive parents:
Adoption Options: Adoption from foster care, open adoption, international adoption.
The Impact of Trauma: Effect of various trauma on brain development, prenatal exposure, & attachment.
Growing Up Adopted: Adoptees share about growing up adopted with discussions on identity, race, & belonging.
Parenting Strategies: Discover effective strategies for difficult behaviors, such as lying, stealing, manipulation, defiance, etc.
What Adoptive/Foster Parents MUST Know: Healing your emotional baggage before adoption, secondary trauma, parental self-care, marriage health.
What Else You Can Do?: Discover innovative ways that you can help orphans, children/ youth in foster care, and adoptive families.
WATCH BRYAN POST'S SESSION ON "STRATEGIES TO STOP DIFFICULT BEHAVIORS"  FREE NOW!
Hurricane Relief Fundraiser GOAL: 100,000 training pants
Right now, displaced families have a huge need for disposable training underwear. Potty training is next to impossible in the overcrowded emergency shelters. Plus, children that are stressed out such as this may revert back to wetting themselves.
The Texas Diaper Bank is a 501 c3 nonprofit established in 1997 to provide diapers for families in crisis. They have set up a special fund going directly to Hurricane Harvey victims.
We've set a goal of 100,000 training pants to help these weary families!!!
HOW CAN YOU HELP WITH THIS FUNDRAISER?
Within minutes of posting, we've already reached 2% of our goal! Will you help?