After searching for Dr. Seuss food ideas, I finally found the easiest Dr. Seuss green eggs and ham recipe!
You see Dr. Seuss' birthday of March 2nd touches a special memory in my heart of the grandfather my children never met. Every year, I celebrate with my kids with a special edible Dr. Seuss food menu…because of their grandfather's epic recipe fail of green chicken…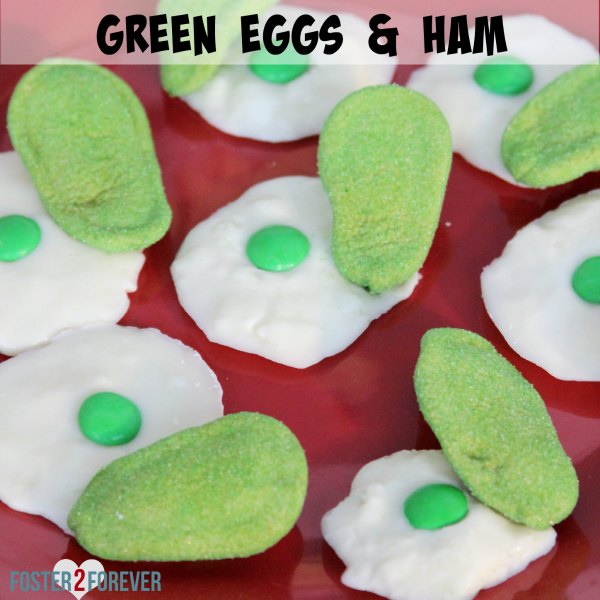 Making the green eggs was easy – white chocolate with green M&Ms – but I couldn't think of any easy way to make the green ham. And then! Perusing the candy aisle at H-E-B I found the perfect green ham!!
The new Peeps Minis in Sour Watermelon flavor!
Just cut off the head & turn upside down!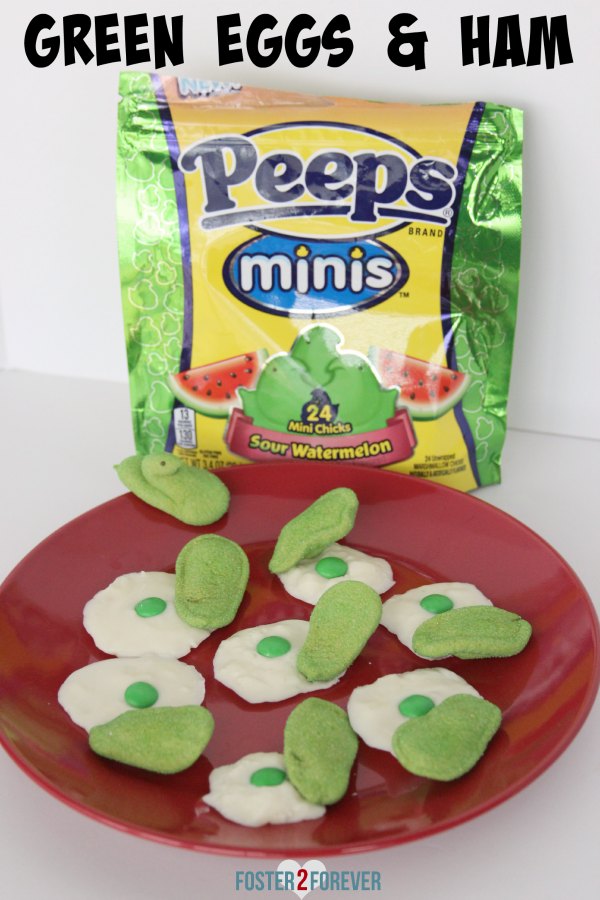 Here's my Dr. Seuss Green Eggs & Ham Recipe! (Note: the larger Mega M&Ms would probably look even better)