In December 2009, a precious 4-month-old baby boy was placed in our home – a pre-adoptive placement (or so we thought).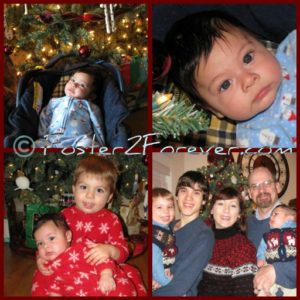 At 4 years old, he now tells his adoption story:
"I was under the Christmas tree — I was a present!"
I cannot imagine my life without my precious LilBit. His affectionate, sensitive soul touches me deeper than I ever thought imaginable.  I love him so much! He may not have my DNA, but he certainly has my heart!