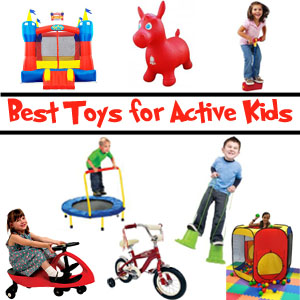 Because I am the mother of two very active boys (one extremely hyperactive ADHD son), I'm always searching for toys and activities to keep my energetic boys entertained.  My husband (a former elementary PE teacher) and I compiled this list of the top toys that keep our active boys playing.
Many of these toys include jumping. Jumping is a great activity for active children, and extremely useful for children that may have sensory processing issues. My son is sensory seeking and jumping helps him expel energy and provides much-desired sensory input.
Here is my gift guide for toys for the active kid. This list includes a variety of toys with different price ranges. Some of these toys can even be used indoors.
Top Ten Toys for Active Boys (& Girls)
Monster Feet Stompers  $9.75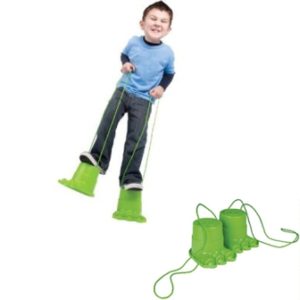 My husband highly recommends these plastic "stilts" for any kid. His students would play with these stompers throughout an entire PE class period. The plastic is durable and will even hold the weight of a 200-pound man.
Pogo Jumper $14.99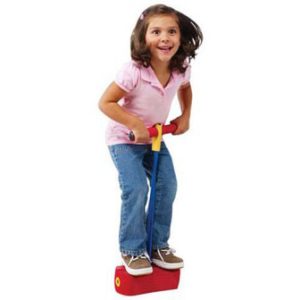 This pogo stick is made of a soft, durable foam and squeaks when your child jumps.  Since it doesn't require the balance skills of a regular pogo "stick", children as young as 3 years old can jump indoors or out.
Hopping Horse $19.40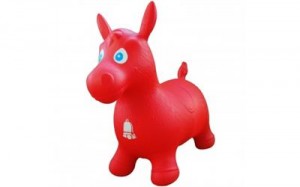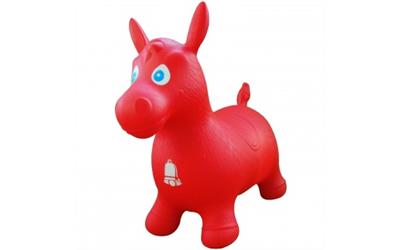 Last year, at a going-away party for Island Gypsy Hawaii, this hopping horse was the life of the party for my two preschool boys.  They would bounce, fall off, and bounce again…for the entire duration of the party.
Balancing Board Game $35.89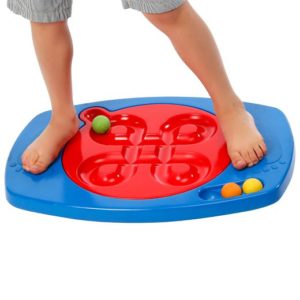 According to ADD expert, Dr. Edward Hallowell, new research shows that a balance board stimulates the cerebellum part of the brain and can help children with concentration and reading problems. What other reason do you need? This particular balance board has an electronic game attached.
Pop-Up Play Tent $19.99
We purchased a pop-up play tent for my oldest son when he started walking, and 4 years later, he and his brother still play in this tent at least every other day. They love to fill it with toy cars, superheroes, and tennis balls.
Plasma Car $54.97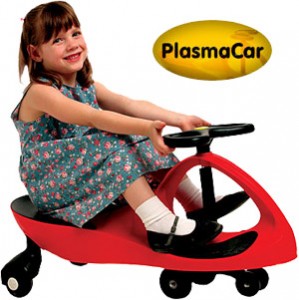 Our church's school has a number of these Plasma Cars that kids play on incessantly when they are brought out. These toy cars go by turning the steering wheel back and forth. Kids learn great coordination and movement skills while playing with this toy car.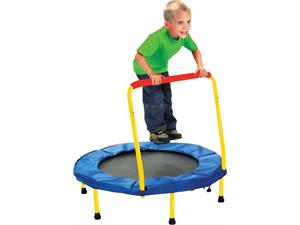 When we visit my sister, my boys jump continuously on the indoor trampoline, even while watching movies.  This trampoline is for use up to 150 pounds (just in case, I want to exercise myself).
Bicycle $137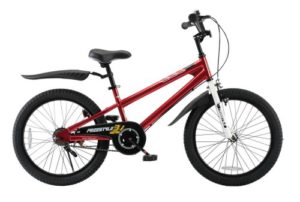 My boys love to ride a bicycle, but now it's extremely difficult to find a bicycle that can passed down to either a boy or a girl. I found this bicycle that can be used by either a boy or a girl.
Bounce House $199.99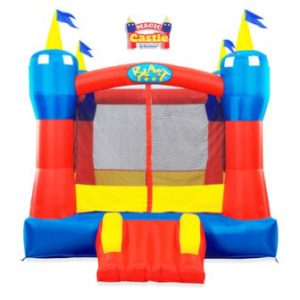 We purchased this inflatable bounce house for our kids two years ago, and my boys LOVE it! Our bounce house is easy to set up and take down. This bounce house has proven to be durable, and is extremely popular at get-togethers, birthday parties, and at home. It is totally enclosed with netting so it is safe.
Swing Set $449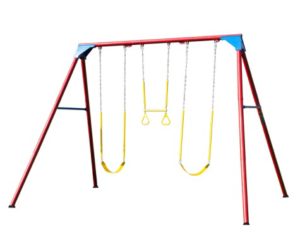 After intense research on the durability of swing sets, we purchased a metal swing set for our active boys. This swing set is made of steel instead of the plastic play sets that are so popular now. This set comes with two swings and a trapeze bar. My in-laws still have the steel swing set, my sister-in-law played on as a child. Now the grandkids and great-grandkids play on it! Metal swing sets last forever!
What are your top toys to give the active kid? Please comment below.
FTC Disclosure: The links in this post are affiliate links for Amazon, which means when you click on a link and purchase, I receive a very small commission (at no additional cost to you). Amazon then gives that commission to me as an Amazon gift card so I can purchase from Amazon. See how nicely that works for Amazon?