It's hard to believe but I've been a mom for over five years now! My babies have grown into little boys. No longer can I just pick out Halloween costumes for my family.  My boys now are big thinkers with their own ideas for Halloween costumes.  And they now tell me what costumes they will be wearing for Halloween. Through the years, our family wore group Halloween costumes that were so much fun to put together.
Our family Halloween costumes through the years:
Long before Big Bang Theory debuted on the small screen, my sweet husband (then fiancée) and I were just a couple of nerds in love!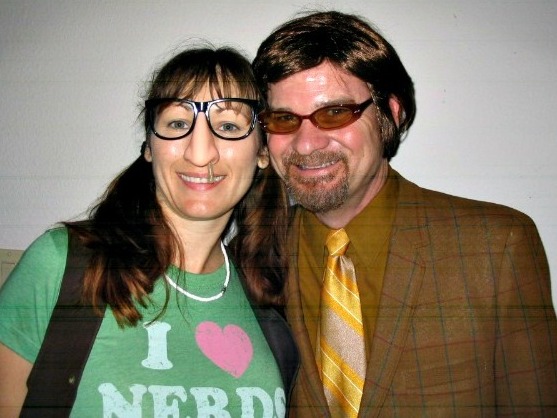 A few years later, we were blessed with a very special baby elephant that joined John McCain and Sarah Palin on the campaign trail.
When the foster "twin" girl to my Mickey Mouse moved a few days before Halloween, Mommy stepped in to fill Minnie's ears.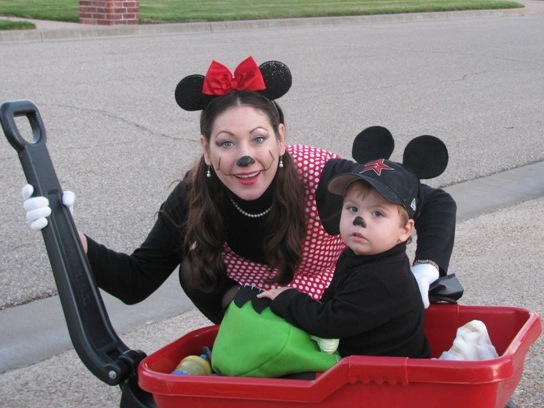 The next year, a new addition to our family made no place like home!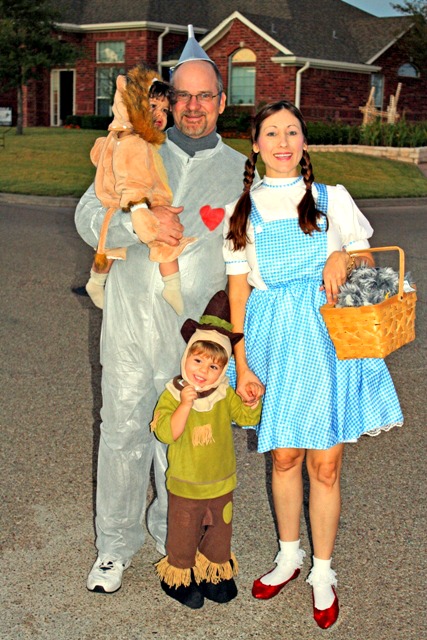 And then, the Joker and Catwoman tried to foil Batman, the Caped Crusader, and Robin the Boy Wonder.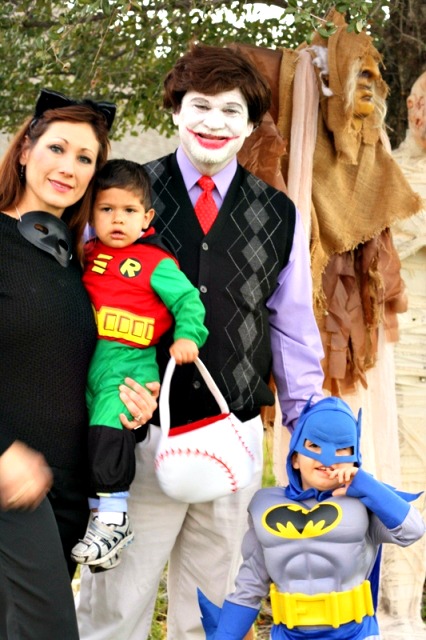 But ahoy, matey, this crew of pirates tried to take over a Disney cruse ship last Halloween.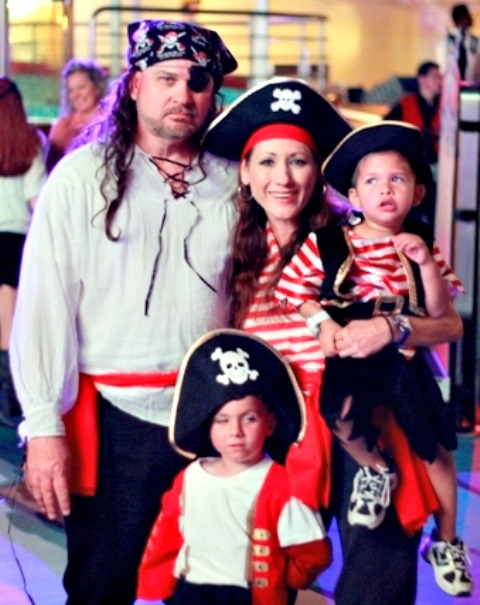 Does your family dress in Halloween costumes? Which family Halloween costume is your favorite?