Infertile. It was never a word I thought would describe me. From the time I hit puberty, my cycle was like clockwork. The clockwork lasted until the moment my husband and I decided we were ready to start a family. Then everything went haywire.
Month after month for several years we tried and prayed. Every month our hearts were broken and confused. Then one month, it came. A positive pregnancy test. Finally! We were going to be parents! But the pregnancy was rough from the beginning and our Baby went to be with Jesus at a very early age. And the longings and confusions started again.
Our thinking then started to change. Late one night, my husband and I started the discussion about opening our home to children in foster care. We had the love and we had the home – why not? It wasn't until we met our boys that we decided we wanted to make this a permanent adoptive home as God opened opportunities.
Our boys are not legally ours, yet, but the case moving in that direction. In our hearts, these children are as much ours as any biological baby could be. I still miss our biological Baby, but if I had given birth, I know I would never have met Lil' Guy and Lil' Mister! I wouldn't trade that for the world.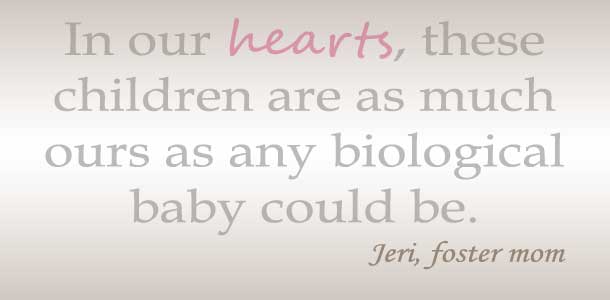 It's odd how things have changed. Now, every month, instead of praying that I will need to run and buy a pregnancy test, I pray and beg God that my period will come! Pregnancy has no appeal to me now – after a rough pregnancy, not wanting to put my body through that torture and knowing that we have a family in our 2 infants and whomever else God might have for us to care for – short or long term. They have our hearts. I am quite content and grateful for the family God has and is providing.
Infertile. Yes, it is a word to describe me. And I'm thankful for it.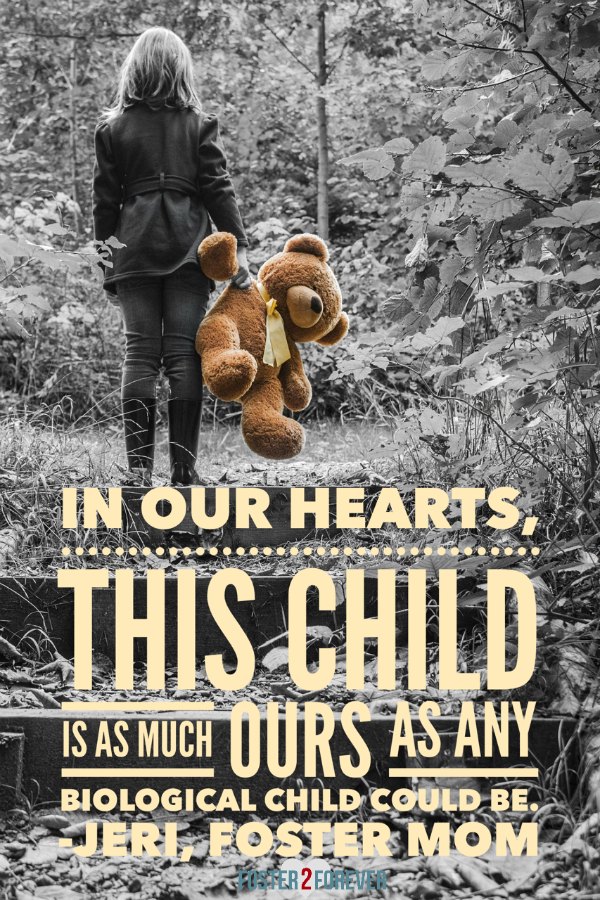 Jeri was born and raised in Alaska.  She went to Azusa Pacific and the University of Northern Colorado, where she got her degree in Elementary Education.  After teaching 4th grade, she spent 5 years in Thailand as a missionary, working at an orphanage and teaching English at a local university. While in Thailand, she met and married her husband. They have been foster parents in Alaska for about a year.
You can read more on infertility and National Infertility Awareness Week.