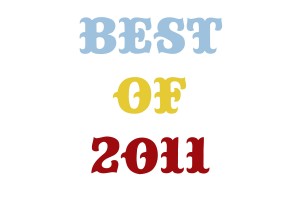 2011 was a huge year for our growing family!  After nearly 2 years of having our Lil Bit as part of our family, we finally became his forever family officially.  We had many roadblocks during this journey to adoption!
Our website, Foster2Forever, has grown too. In February, we moved from Blogger to a dot com and had a little over 500 visitors in March.  However, since April, we've had around 2,000 visitors each month!!!
I'm simply astounded!
Thanks to Google Analytics, here are the most viewed posts of each month through 2011!
An allergic reaction to the flu shot caused my lips to swell as huge as the mother of Brad Pitt's 6 children. After refusing to take another flu shot, I then, surprisingly, caught the flu.
I explain our Lil Bit's immigration status and how it might delay our eventual adoption.
It took 15 months to terminate the parental rights of both foster parents, given the birth father was somewhere in Mexico.
Struggling with disciplining our Stinkpot, I discovered time-out wasn't effective, and did just the opposite, with surprising results.
Our adoption agreement with Lil Bit's birth mother stipulates an annual update letter.  Here I ponder whether to include the distressing events in Lil Bit's time with us.
How our journey to become licensed for foster care was delayed over and over.
Our 22-month-old little climber fell and broke his arm on July 4th. This in turn triggered an investigation into our foster home, further delaying our eventual adoption.
10 Frequently Asked Questions on legal risk placements.
This post outlined our 21-month journey to become Lil Bit's forever family. However, this was written just 10 days before our Lil Bit broke the same arm AGAIN, prompting yet ANOTHER investigation into our foster home.  It was beginning to look like we might never adopt this kid!
Renowned adoption advocate, Russell Moore, actually encourages some Christians to not adopt a child, just get a cat!
After 23 months of hiding our Lil Bit's angelic face from the world, I am officially a proud mama that can finally show off her adorable baby boy (and those amazing eyelashes)!
Two days before Lil Bit's adoption, we receive a call that he has a newborn brother that is being released from the hospital. We sadly didn't take the placement. Here's what became of this newborn baby.
BONUS:
Foster2Forever had some incredible guest posts this year!  Two of these posts had over 500 pageviews each!