When we began working in foster care over fifteen years ago there was very little risk involved for us. We worked in a group home and had no intentions of adopting any of the children who came through our home. Most of the kids were teenagers and not looking for a forever family, but a safe place to live. We were a mere step along their path to adulthood. We were fine with that.
A few years ago our hearts changed and we opened our own home as a foster home. This time, our intentions were to adopt through foster care. We have been licensed with our current foster care agency since November of 2010. One week after our license was approved we received "the call." We were told upfront that our family would have to be open to adoption to accept the referral, but adoption could not be guaranteed. We accepted the referral and three days later we held our brand new baby girl, our "Sweet Potato Pie"  in our arms.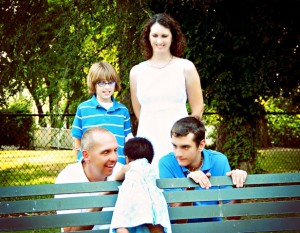 Not unlike many other cases in foster care, the story of her family is a mess. This particular case is complicated with siblings, family placements and an individual who has used his political influence to misrepresent the parents. It is recommended by the state agency and the Foster Care Review Board for us to hire an attorney of our own to fight for parental termination of rights. The state is also pursuing this outcome.
In this case, our state adoptions agency has not completed the adoption home study packet. We began that process at the same time we applied for foster care. While we are in the process of being licensed to adopt our girl specifically, we still lack the final approval simply due to shortages of staff to handle the high caseloads. Hiring an attorney may get us closer to our sweet girl being legally free for adoption, but it will not guarantee us the ability to be the ones to adopt her.
Legally, we could tie up thousands of dollars out of our pocket, only to have her returned to her parent due to political favors. Emotionally, our hearts could be broken. Realistically, this is foster care! Anytime you take a foster child into your home, you have no legal guarantees that you will be able to adopt your child. The state has the authority to move foster children at any time. Judges have the authority to send children back to their biological families. Foster children can be moved into placement with relatives who show up two years into placement.
Even with all of the legal risks, foster children deserve a safe and loving home to live in, even if it is only temporary. Legally, you may not have a guarantee for permanency, but you have the opportunity to invest your time and attention into a child who has lost their family. No matter the legal risk, the foster care system can not function without the support of loving foster homes.
Joy is a small town Mom with big girl dreams. She and her husband, Barry, have two biological children Jordan (13) and Riley (11)  and one beautiful foster baby girl, "Sweet Potato Pie" (9 months).  Joy is a writer and stay at home Mom advocating for foster care, families and sight for children with visual disabilities.