Now that my son is getting older (he just turned 8) – he recently re-introduced me to the "joy" of riding roller coasters, and at SeaWorld, no doubt!
Did you know SeaWorld rides include roller coasters?
When was the last time you rode a roller coaster? We are talking decades for me! Last time I rode a roller coaster, I had a "Rachel" haircut and my CD collection was comprised of grunge rock bands. Before I tell you what happened after a two decade absence from thrill rides….
SeaWorld has a variety of rides depending on your bravery level or degree that you wish to get wet.
For toddlers and preschoolers, Sesame Street Bay of Play is the SeaWorld attraction must. Plus the little ones can choose to stay dry or get very wet on the splash pad. Check out all the fun this same son had as a 3-year-old when SeaWorld opened Sesame Street Bay of Play a few years ago.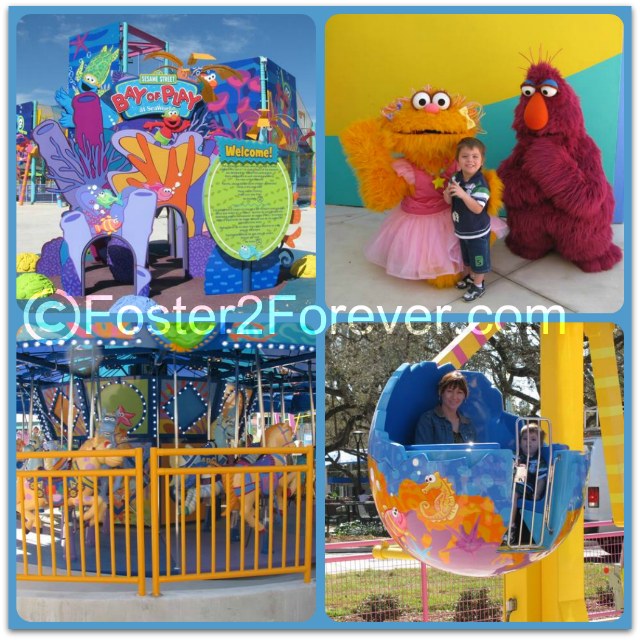 On this trip, both my boys (ages 5 and 8) loved Shamu Express which was a very short, mild ride for preschoolers at least 38 inches tall. A great ride to introduce young kids to roller coaster rides (and stay dry). My son rode Shamu Express a few times, but as an 8-year-old sensory-seeker, he seemed to desire a ride that could give him more of a "thrill."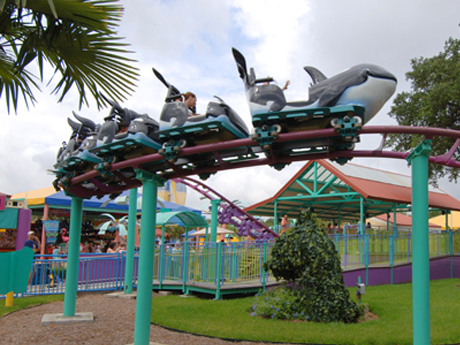 Although Journey to Atlantis is part roller coaster and part water ride for those over 39" tall but we really didn't want to get wet just yet!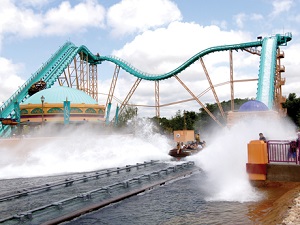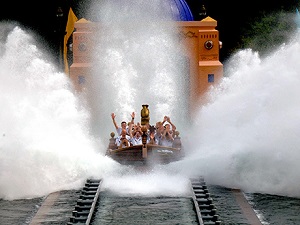 Rio Loco is another SeaWorld ride that gets you wet. It's like a whitewater rafting trip for those over 39" tall and you will get soaked.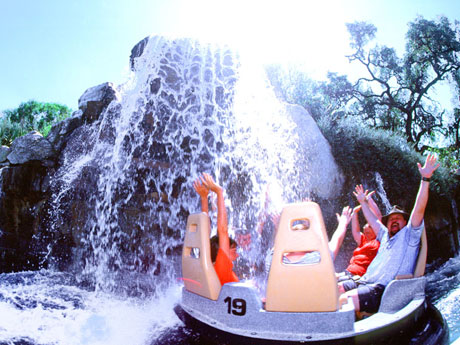 Steel Eel on the other hand is strictly roller coaster. Was my 8-year-old ready for this "big kid" roller coaster? Was I?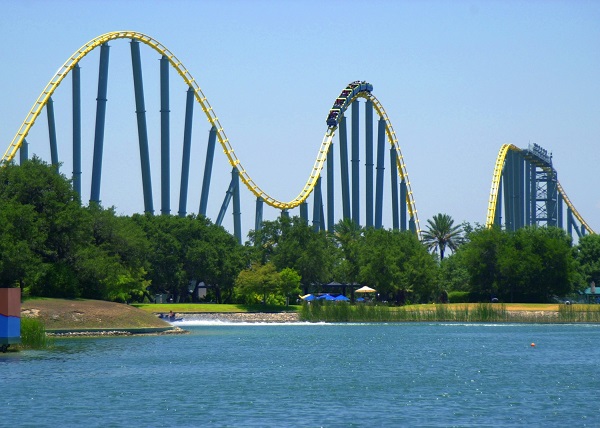 Our sensory-seeking son was so excited to finally be just tall enough at 48 inches tall to ride his very first roller coaster!!!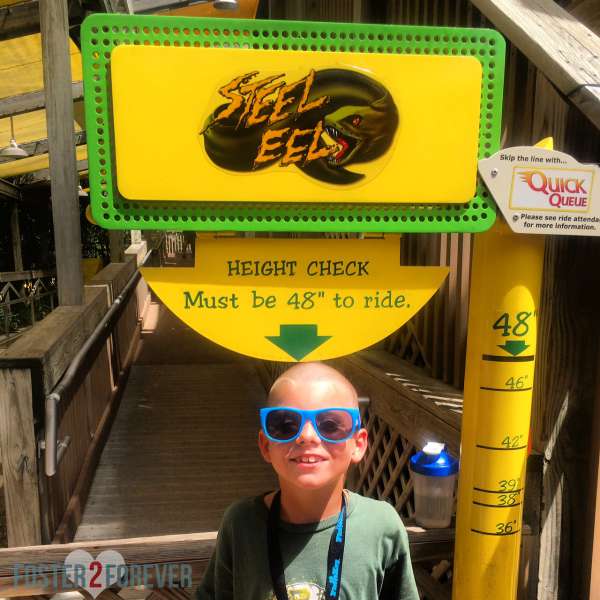 And can you guess which parent had the exquisite pleasure of riding the Steel Eel with him?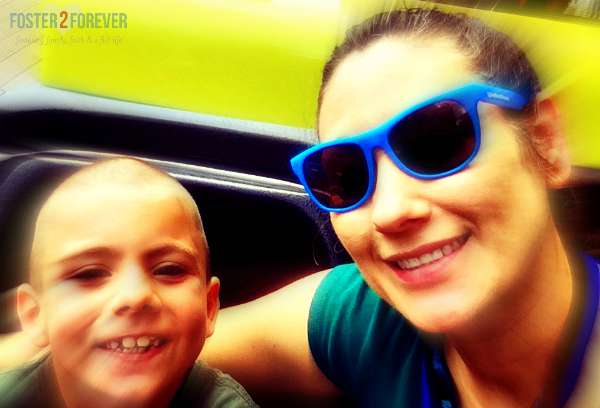 During this roller coaster feat, I screamed like a hysterical madwoman giving birth to 20-pound quadruplets – the entire ride – up & down & over again! While I was screaming my lungs out as gravity reeked havoc on my senses, my brave little boy quietly smiled and held my hand. My son amazes me! His body enjoyed the sensory stimulation of the roller coaster.
Honestly, Steel Eel has no flips or sharp turns – just those really tall ups and downs – that made this scaredy-cat scream like a banshee.
There's also the Great White roller coaster ride at SeaWorld! That roller coaster, for those over 52" tall, places you in the seat with your legs dangling down as you go up and down AND upside down. Oh, hell no! I'll stick with the Steel Eel.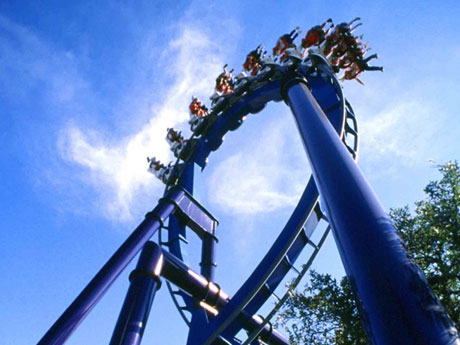 What I learned by riding a roller coaster with my little boy, is that he is quickly becoming a little man right in front of me, and he showed me that bravery doesn't have an age!
Disclaimer:  I purchased tickets for me and my family to attend SeaWorld's AdventureCon blogging conference in San Antonio and received no compensation for doing so.  All opinions about riding roller coasters at my age are my own.