Could using essential oils actually help my child's behavior?
I have read tons of testimonials of people who swear that using essential oils changes the lives of their children and families. After using essential oils, they claim their children are calmer, sleep better, are more attentive, etc.
I'm a biologist by trade so I was skeptical about all the hoopla I'd been hearing about using essential oils — I needed some sort of scientific proof.  Could all the testimonies of people that were also selling essential oil products be reliable?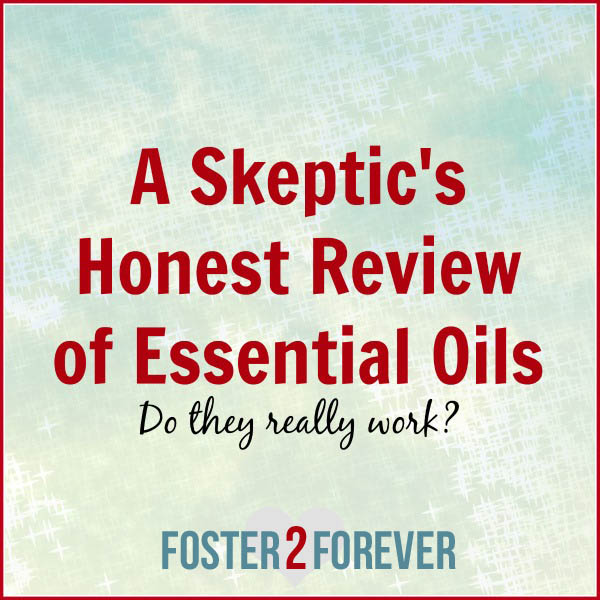 How can the scent from using essential oils change a child's behavior?  Can a scent change brain chemistry that can affect a child's behavior? Did my behavior change and I become more calm after spa massages using essential oils?  I researched and found this report on Aromatherapy and Essential Oils from the Federal government's National Cancer Institute at the National Institutes of Health (which is under the Department of Health & Human Services):
A large body of literature has been published on the effects of odors on the human brain and emotions. Some studies have tested the effects of essential oils on mood, alertness, and mental stress in healthy subjects…Such studies have consistently shown that odors can produce specific effects on human neuropsychological and autonomic function and that odors can influence mood, perceived health, and arousal. These studies suggest that odors may have therapeutic applications in the context of stressful and adverse psychological conditions.
How could this be true? I asked the question on my Foster2Forever Facebook page about using essential oils and if they really work.  And I read personal testimonies with rave reviews.  And then I thought if inhaling marijuana can change a person's mood, then maybe essential oils could improve a child's mood too? We were struggling with our children's behavior, especially after my cancer, so we decided try using essential oils. What did we have to lose? If it didn't work, we were out a little bit of money, but it was worth a try to us. After researching a number of companies, I decided to order from Spark Naturals, an aromatherapy company, that allows me to order with no membership, no contract, no required monthly subscriptions, and no personal volume requirements. Many of the Spark Naturals single essential oils have a price point of less than $10 for a 5ml bottle — significantly lower than the other brands I researched.  The Spark Naturals diffusers cost between $52 to $62 with free shipping for all order over $55. After diffusing Spark Naturals "Bliss Calming Blend" essential oil (5 ml for $13) in our home for a couple of months, we have experienced a significantly calmer home. This is not to say our home is perfectly calm all the time. It isn't!!! My son is strong-willed, so we still have our "War of Wills" many days BUT they are mostly minor.  We experience fewer meltdowns that last shorter, and they don't occur every single day like they had just a couple of months before. Could it be that using essential oils is what is improving my child's behavior? I don't know! But what I do know is that we will continue to use essential oils because it isn't worth the gamble not to.
Have you tried using essential oils?
Disclaimer: This is my true story and experience with using essential oils. The links to Spark Naturals are affiliate links that pay me a small commission if you purchase; however, you can get a 10% discount on your order by using the coupon code: penny10