Thanks for your interest in guest posting on Foster2Forever! I'm always interested in receiving well-written, unique stories from a variety of families which will encourage and inspire my readers.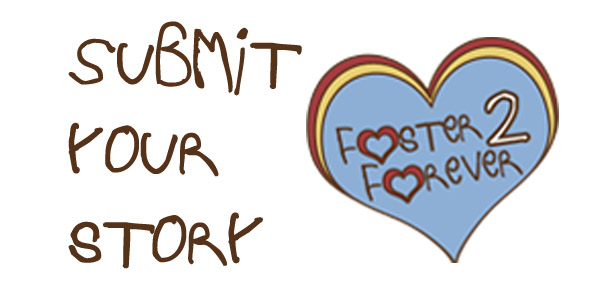 This site covers topics on foster care, adoption, and parenting children from rough beginnings. Do you have a story to tell? Your story should have a takeaway, lesson, or inspiration for this audience.
Send your idea for a story via the Contact page.
If, as a blogger, you would like Foster2Forever to feature a post already published on your blog, please submit the link via the Contact page with 50 word summary.
Typically, I publish up to one guest post per week, so depending on how many guest posts are in the queue, it may be a few weeks before your post is published. Due to the time-sensitive nature of some blog content, sometimes I cannot tell you the exact date your post will be published far in advance. However, I do my best to notify you a day or two before your post goes live.
To submit your story, please use contact form & title it guest post. Please include the following:
Your name.
Your URL (if applicable).
Your draft post title.
The body of your post. (if written)
Attach any images you'd like to include (not required).
A short bio (and headshot).
I look forward to hearing your stories!!
Please note the following guidelines for publishing to Foster2Forever:
In keeping with the spirit of Foster2Forever, guest posts should offer tips, advice or inspiration for other foster parents, or tell a story that other foster/adoptive parents can relate to.
Preference will be given to those who demonstrate a genuine interest in Foster2Forever as a reader or follower. No guest posts from companies for SEO backlinks will be accepted. (Companies should see the Advertise page for details about a sponsored post.)
Posts must be high-quality, original content (i.e. not published anywhere else online).
Please limit your post to 600 words or less.
Submissions will be reviewed and edited, if necessary, before publication.
Use of bullets, lists and short paragraphs is highly encouraged as it makes reading on the web much easier.
Make sure any links in your post are relevant and valid. Links deemed to be irrelevant to the main idea of your post will be removed without notice. Likewise, any non-working links will be removed without notice. A maximum of two links will be accepted in the post.
Include a short bio (50 words or less) at the end of your post. Feel free to include a link to your site, if you have one.