I grew up poor! 
My childhood home was little more than a leaky-roofed shack. The hole in the sunken dining room floor occasionally permitted various animals, such as possums, to take up residence in our Texas home at night.
But did I really know poverty?
The hand-me-down clothes that were new to me and made me feel proud caused classmates to ridicule me.
But did I really know poverty?
I have recently been moved while reading Kisses from Katie, the incredible story of a 2007 high school graduate who is changing lives for orphaned children in Uganda (she adopted 14 of them). The poverty in Africa is nothing that I can fathom. I grew up in poverty by United States standards, but certainly not by worldwide standards.
In Africa, poverty and HIV are a way of life.  HIV is epidemic in most African countries – over 15% of the adult population of South African countries is infected. The epidemic is partially due to the poverty – many women and children become involved in sex work in order to live and eat. Another factor for the epidemic is the culturally-accepted practice of polygamy and domestic abuse (1). Violence, coerced sex, and rape is rampant – 1 in 4 South African women are raped (2).
In Africa, due to the lack of medical care, HIV is a death sentence. Many children are orphaned at a young age.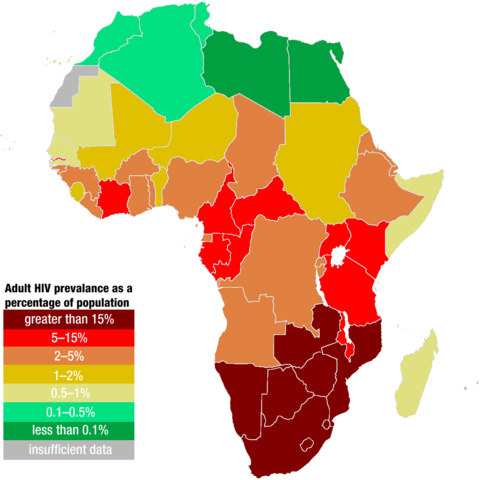 But there is a way out!
Let's say you're an African child growing up in poverty. A church nearby your home announces that they have partnered with Compassion International and because of this partnership, if you are registered in the program, you will receive benefits that were never before available to you. Benefits like:
educational opportunities
health care and health-related instruction
nutrition
life-skills training
And opportunities to hear about and respond to the gospel!
It's all very exciting so you get registered at the local church. The church volunteers gather information about you and your family and take your picture. You're officially registered!
You now have all the financial benefits of this program but there's more! You are going to be connected to one sponsor. You just have to wait for someone to sponsor you.
And for some children, they wait and wait and wait…
My heart is with these African children waiting for 6 months or longer for someone to sponsor them, especially the boys. If a boy's heart is changed, will he continue the cycle of polygamy and violence against women that fuels the spread of HIV?
Maybe our family can make a difference in the life of 11-year-old Ghana boy, Godfred? Or 12-year-old, Mugisha in Rwanda? Can your family make a difference?
I didn't really know poverty.
Although just a little more than a shack, I was in a home with running water.
Although I didn't wear Nike shoes or Calvin Klein jeans, I had clothing.
Although much of it from a garden and fruit trees, I had food in my belly each night.
Although the color of silver, my molars are still in place to chew food.
Although there is a scarred indentation on my left bicep, it is a permanent reminder that I cannot die from smallpox.
I didn't know poverty.
Sponsor a Waiting Child from Compassion International on Vimeo.