What people don't tell you about adoption is the trauma that a child experiences can take hold of a family and cast doubts on the dreams of a happily ever after. I recently read the memoir of adult adoptee Jillian Lauren, Everything You Ever Wanted, about her and her husband's adoption of their son from Ethiopia. She's a beautiful writer that has an ability to make you visualize in great detail as if you were on the adoption journey with her.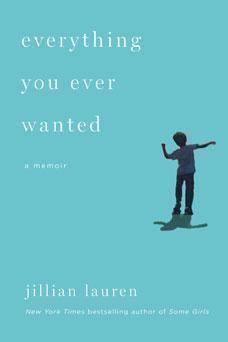 What I liked about her story is that she told it with honesty without the sugar coating that many adoption stories have. She didn't paint the story as all rainbows and sunshine. She had struggles and was willing to share those hard parts too. Unless you've adopted and truly understand the transition to attachment and bonding, you naively don't realize that there is a process to attachment. Sometimes it isn't easy, and that's what I loved about her story.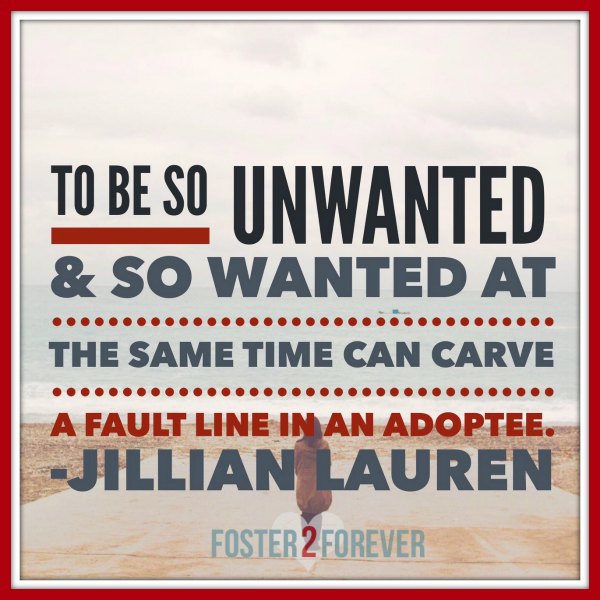 She begins her story with her courtship and marriage to Scott Shriver, member of the rock group, Weezer, and being a "rock star wife." After her previous life that included drug use, rehab, and the sex industry, I did want to know more about if she struggled with feeling loved unconditionally by her husband. Did she struggle with jealousy or low self-esteem in their marriage, especially given his status in a rock band followed by millions? What was different about Scott? But this is their real life, and keeping that part of their relationship between them is probably a good thing for their marriage. Marriage is between two people and the public doesn't need to to know everything.
In Everything I Ever Wanted, Jillian gives an entertaining account of her infertility journey – if you like roller coasters! It reminds me of what desperate measures a woman will go through to have a baby. I was reminded how desperate I too felt as an infertile!
"Everybody keeps telling us us that if we'd just relax already, we'd get pregnant."

"What do I really want? A Mini-Me or a family?"
Desperate times calls for desperate measures is a more-than-accurate motto of this part of Jillian's adoption story, and her most desperate attempt to get pregnant had me literally laughing out loud, gasping for air.
She does share her struggles with feeling fit to be a mother given her colorful past. She openly shares her journey of attachment parenting, taking us on the ride with her as she struggles to find the solution to her child's behavior issues. And I also struggle with parenting a child that suffered early neglect. Like us, when her child's behavior became overwhelming, she sought out all sorts of help for her child. I too struggled in finding a daycare that my son could thrive in.
I could really relate to her struggle to parent in a different way via attachment parenting. It's true that it's not your first instinct to love on a child when they are acting like a demon.
"I'll be honest, when the tantrums come, "Mommy is here. I'm not going anywhere. You're safe" are NOT the first words that come to mind. The first words that come to mind are, "Stop throwing sh*t at me and get in the f-ing car already!"
In Everything You Ever Wanted, Jillian shares what she's learned in her adoption journey. Things I didn't realize ahead of time. When you bring your child home, "keep close to home, keep stimulation and distraction minimal, and stay present in the moment."  She shares what she learned about parenting trauma.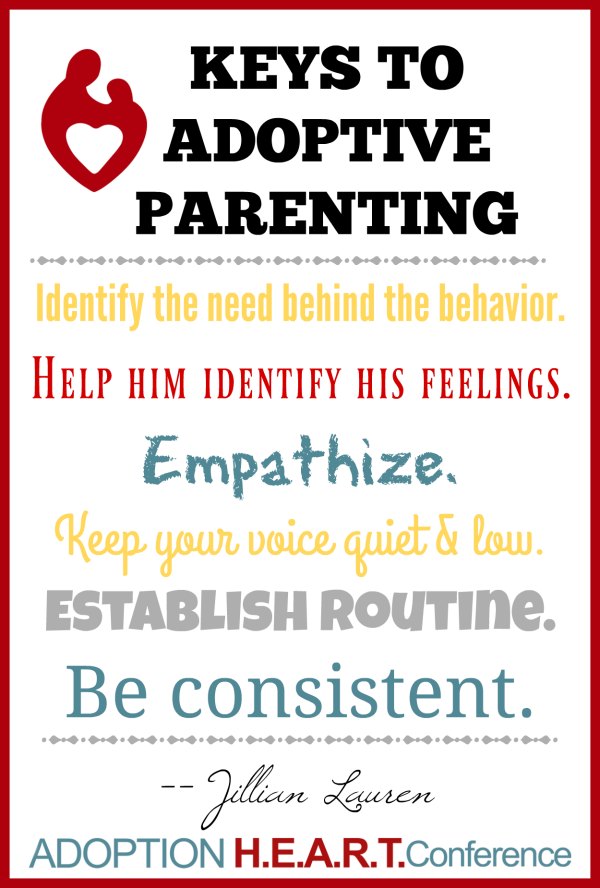 What I especially liked about Everything You Ever Wanted is its open, honest inner dialog of a heart-touching, heart-breaking journey to parenting — of getting everything you ever wanted and what you didn't, but, in the end, knowing you wouldn't want it any other way!
Click to sign up to see my in-depth interview with Jillian in the Adoption HEART Conference – an online adoption event.