As a foster parent, I've had children of various ages and needs in my home; however, I was not prepared when an older child of 8-years-old wet the bed at night. After I got over my shock and researched about bedwetting, I was surprised to learn that bedwetting is actually quite common. One of out six 4-12 year-olds wets the bed at night, and that bedwetting isn't usually a cause for concern.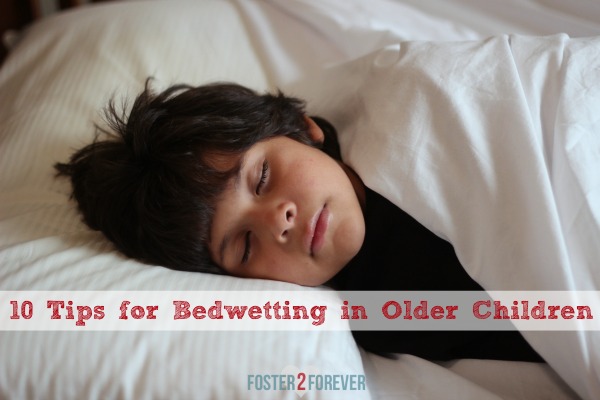 Research shows that there is a genetic link to bedwetting. https://www.goodnites.com/en-us/bedwetting/causes-and-treatments/genetics-and-bedwetting "Children who have one parent who wet the bed have a 43% chance of wetting the bed, and if both parents wet the bed, the chance climbs to 77%."
As a foster parent, I don't know about a child's history, or if one or both parents wet the bed as children. My foster baby that is now my forever son is about to be SEVEN years old!!! (Time flies) I don't know his parents' history of bedwetting, but I do know as an infant, my LilBit fully wet a diaper in no time — and he never once made it through the night without a diaper change (or two). That baby went through the diapers – quickly. So as he has gotten older, I've been able to rest easy and be more understanding of bedwetting.
Here are 10 tips that I've learned through the years on how to rest easy about bedwetting.
1. Limit drinks before bed. (Isn't this a given?) But I've learned that the trick to being able to limit your child's drinks before bed is to have your child drink more liquids earlier in the day. This makes it so your child isn't as thirsty in the evenings, and begging for a drink at bedtime.
2. Use the bathroom just before bed. Even though my son will claim that he "cccaaaannn'ttt goooo" (whining emphasized), I encourage him to give only one drop, just one. And that seems to work in that one single drop is not overwhelming for him.
3. Establish a bedtime routine. Routine provides safety for children, especially for foster children. The predictability of a calming bedtime routine reduces anxiety, especially in children from hard places. What is especially helpful for children is a bedtime chart so they know what to expect, especially if they experience hypervigilance like my child.
4. Do something together at night. Make it part of your bedtime routine. Use this time to strengthen the bond with your child and make that valuable connection in the calmness before bed. Reading to your child improves literacy and listening skills. To improve a child's memory, discuss everything the child did that day. Help your child relate to you better by telling your childhood stories.
5. Light the bathroom with night lights, but not in blue. If children do wake, make going to the bathroom less scary by lighting the path with night lights. However, light interfere with the body's ability to produce melatonin – the hormone that helps regulate a child's sleep cycle. Research found via the National Center for Biotechnology Information (a division of the National Institutes of Health) suggests that red night lights (instead of the common white or blue) don't suppress nighttime melatonin production which can help your child go back to sleep quicker.
6. Empathize, don't criticize. The worst thing a parent can do is shame a child – a child feels bad enough already about having an accident. Instead of showing your child that you are upset about the bedwetting, empathize with your child. When my child when he wakes and is upset with himself about wetting the bed, I use the phrase "It's okay; accidents happen."
7. Use a mattress liner. In the event that a bedwetting incident occurs in the night, use a waterproof mattress liner to make clean up easier. Have dry sheet sets available for a quick changeout to make the transition back to bed easier.
8. Reward for waking up dry. Track the days a child wakes up dry and create a reward chart to work toward a goal.
9. Don't allow siblings to tease.  Instigate consequences for siblings who tease.  Also, prevent siblings from even knowing about the bedwetting issues by maintaining privacy for your child – a great way to build trust with your child.
10. Provide extra protection for bedwetting accidents. My son has been wearing GoodNites® Bedtime Pants at night for years since he outgrew diapers. We use GoodNites® Bedtime Pants because the 5-layer protection has extra absorbency where boys need it most. Other brands just didn't work for us. Plus, the stretchy sides fit my growing "husky" boy.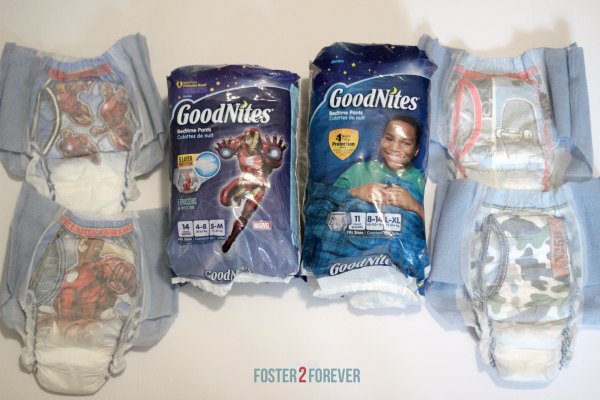 GoodNites® Bedtime Pants have designs that kids like. For small boys, GoodNites® Bedtime Pants(size S/M) have Marvel's Iron Man, and larger boys (size L/XL) can have camo print and skateboards (L/XL).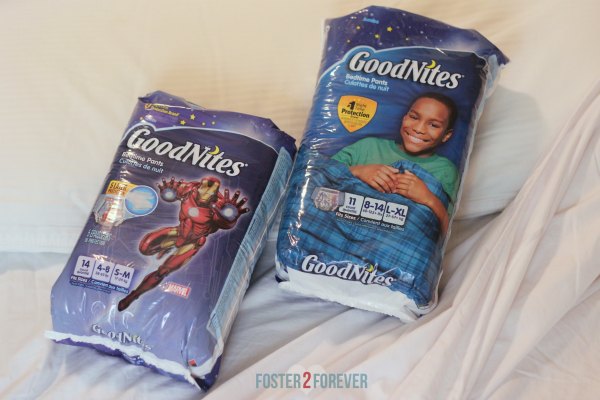 You can get GoodNites® Bedtime Pants at your local CVS. Until last month, we didn't have a CVS near us, but we are so excited to have a new CVS in the Texas Hill Country. The CVS is easy to find, perched on top of a hill overlooking the Colorado River.
GoodNites® Bedtime Pants is easy to find in the diaper aisle at CVS. For many more tips and tricks on bedwetting issues, go to this GoodNites® curated website to learn more.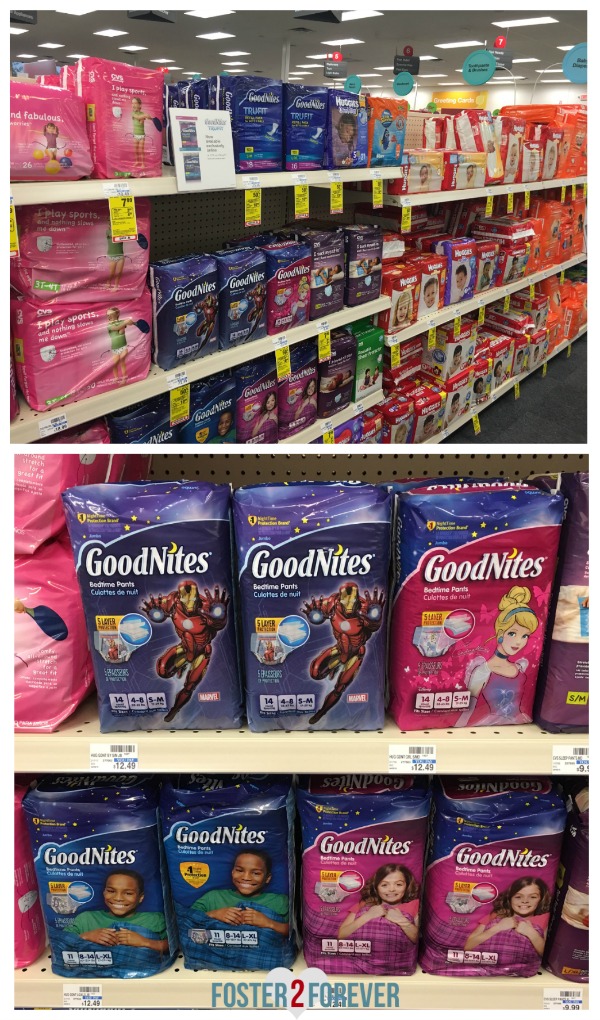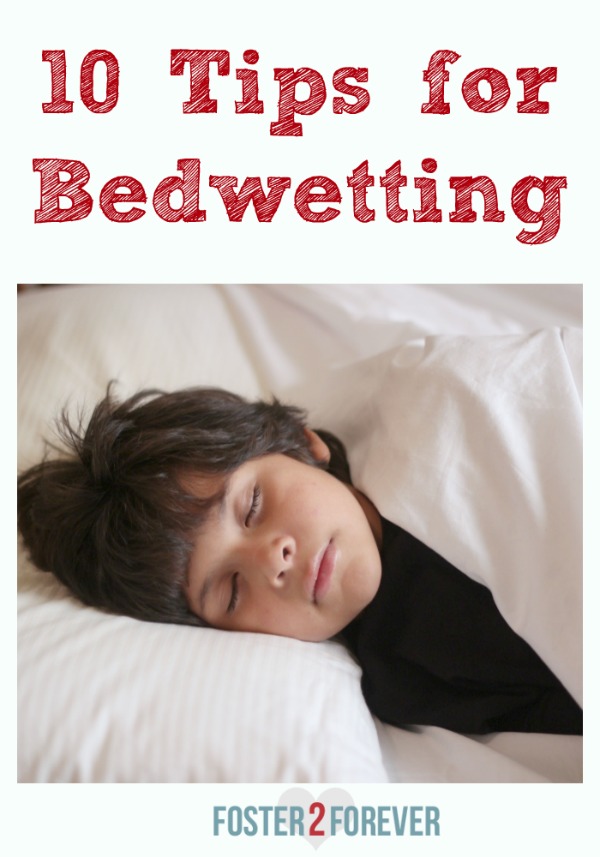 This shop has been compensated by Collective Bias, Inc. and its advertiser. All opinions are mine alone. #RestEasyWithCVS #CollectiveBias