I'm so excited to offer the readers of Foster2Forever a chance to win a copy of Instant Mom – autographed by Nia Vardalos herself!!!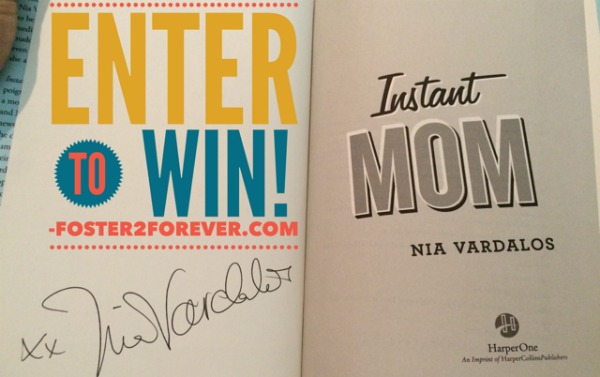 If you haven't read this book –> What are you waiting for???
The writer and actress of My Big Fat Greek Wedding honestly shares about how she became a mom of a preschooler instantly with a phone call! I could certainly relate to her frantic last minute preparations for a child, as anyone that has been a foster parent can understand.
For the first time, Nia reveals her secret struggles with infertility, all while her Hollywood career was skyrocketing, and having to field questions such as "Any baby news?"
I loved this book and highly recommend it for anyone interested in adoption.
GIVEAWAY – Enter to win via the Rafflecopter below! Ends Tuesday, April 14, 2015 at midnight. (Note: Nia or her publisher, HarperOne are no way associated with this giveaway.)