"I can be a much better mother than her!"  I have to admit that I think that sometimes, especially as a foster parent. Even if the kids haven't been removed from their mother because of actual abuse, but because the kids were in "unsafe conditions."  The mother may not make the best choices in men or employment or recreational activities — but when it comes down to it — she is a mother!
And sometimes it's really difficult to support a child's reunification with family! Especially if we see that the child will be returning to a dysfunctional family. But supporting reunification is always the first goal of foster care!
When my young son came to my home as a neglected infant, I was upset about the neglect and lack of care given to this baby. However, I had to overcome my judgement to support this young mother in her quest to overcome her demons and have her son returned, even though it didn't make sense to me.  I had already considered him "my baby boy" and a member of our family.
As an excited new mom, I went all out purchasing all sorts of cute baby boy clothes for "my new baby boy."  I found the cutest 3-piece suit and had professional photos taken of my slobbery baby boy.
The butterflies twirled around my stomach before each family visit.  Then I realized something: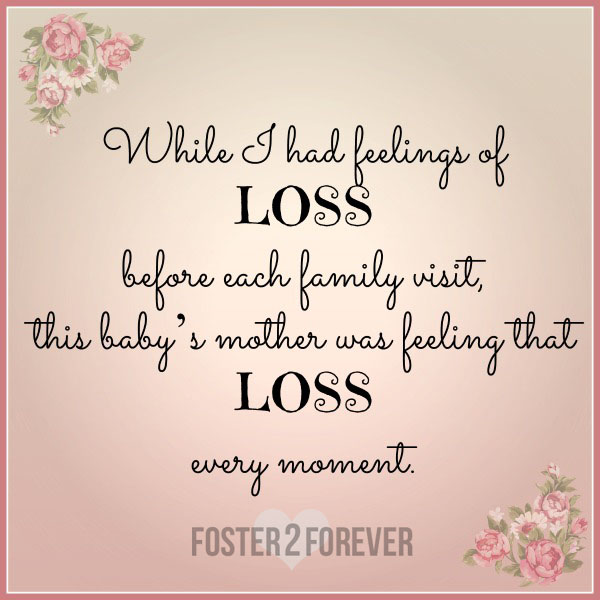 While I had feelings of loss before each family visit — this baby's mother was feeling that loss every moment.
I realized I had to overcome my judgement of this young mother and show her support. I purchased a Mother's Day card for this young mom from her 9-month-old son — Cookie Monster saying "I wuv you, Mommy!"  Inside the card I added a photo of her baby boy in that little suit.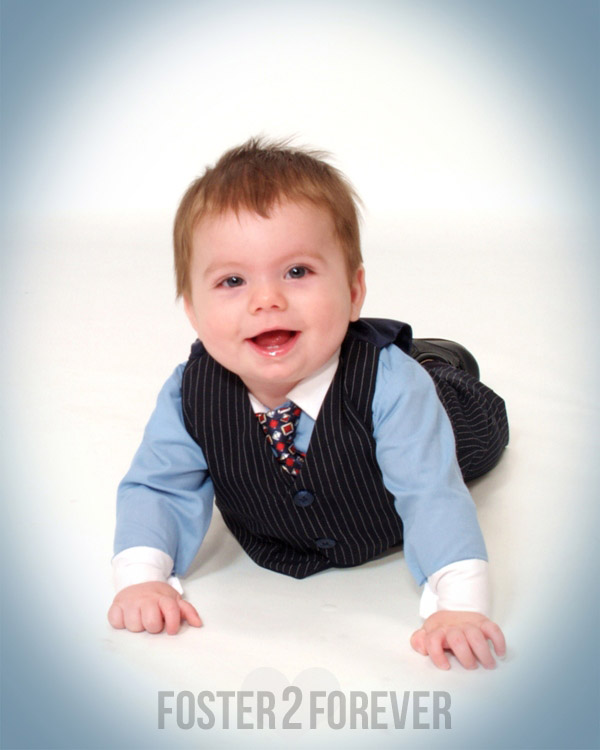 The next court date arrived, and sadly, it didn't go well for her – she openly admitted her mistakes to the judge. But afterward, this young mother spoke to the Court-Appointed Special Advocate (CASA) saying: "Please tell my son's foster mom thank you so much for the Mother's Day gift. It means so much to me." That was the last time the young mother ever showed up in court or for family visits.
Sometimes we may forget how important or meaningful it is to show support and offer encouragement to the other moms. A small gesture of a simple card and photos can make a world of difference to a mom that hasn't had any support her entire life.
I am proud to be joining the Sisterhood of Motherhood to encourage parents to support each other and to unite around the idea that we're all in this together. I believe in this message of support and non-judgement!
Join me and become a part of the sisterhood!
Have you seen this hilarious tongue-in-cheek video about passing judgement in The Mother 'Hood? You MUST watch! You will be laughing, then crying.
Disclosure: I am honored to partner with Similac in the Sisterhood of Motherhood campaign to support other moms rather than place judgement. #SisterhoodUnite #ParentsFirst