Traumatized Children Need Family Bonding Time
Most of us are very sensitive to the needs of foster children. We want to heal them, rescue them, offer them the best of the best because we know their lives have been too hard – too much for such young souls. But, when it comes to traumatized children, too many gifts can trigger disregulation.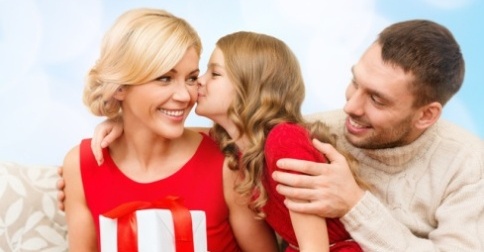 When holocaust survivors were found in the concentration camp, soldiers were heart broken over what they saw. Emaciated bodies lying around, alive, breathing and looking dead. The immediate reaction was to feed them all! Lots of canned food were given by compassionate men, doing their best to help the situation. Starving people devouring every bit of nourishment, in a frenzy, propelled by desperation… It wasn't long, however, before the side effects of this well-intended rescue took its form. The newly-fed were now suffering from indigestion and many died from it.
When a body suffers such tremendous trauma, the best help is to slowly and systematically restore nourishment. Everything is fragile and needs to be handled with care and precision. The same can be said for emotional trauma, in my opinion.
When a child has been deprived of so much, there is a form of starvation going on, an emotional starvation. The natural response from many adults is to compensate that by wanting to give, give, give.  Though giving is good, if not done correctly, it can cause a child to feel overwhelmed. It may be too much for the child to digest.
How can you give gifts that can actually be a benefit for the foster and/or traumatized children during the holidays?
Our foster son has a Christmas list from the state, from the agency, from his birth grandparents, from his foster family. I can tell you that he hardly knows what to ask, in first place. For starters, he came to us with more toys than my two birth daughters had! And, most of it lay still inside his toy box to this day. Many, he has broken. Too many toys stop meaning much to him. They become a band-aid from adults, trying to cover his deep emotional wounds.
Knowing that he can't absorb it all, we came up with a great idea.
GIFTS TO PROMOTE FAMILY BONDING TIME
Tickets to the movie theater
Tickets to the local family entertainment center
Tickets to sporting events
Tickets to skating rink
Zoo passes
Aquariums
Museums
Family games, such as, Go Fish, Trouble, Uno, Twister, Pictionary, etc.
Sleeping bag with camping trip
…
What my foster son really needs, the most nourishing gift we can give, is closeness, family bonding time, togetherness. Moments for us to create memories. Translation?
Family bonding and attachment opportunities!
Yes, he will get some toys and new clothing… But only in a measured amount. Let the abundance be family bonding time. After all, that is the best medicine to his emotionally starved self.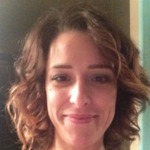 Gloria R. is a mother of two birth children, and fostering to adopt an older child. She is  a licensed therapeutic foster parent with her husband. She continues to engage in research on traumatized children, foster care and adoption and hope to be a voice for kids, who often fall in between the cracks of society. She also loves writing and welcoming new readers to her blog, www.onemorewithus.com.