I am ashamed! This is my Stinkpot's first photo with Santa…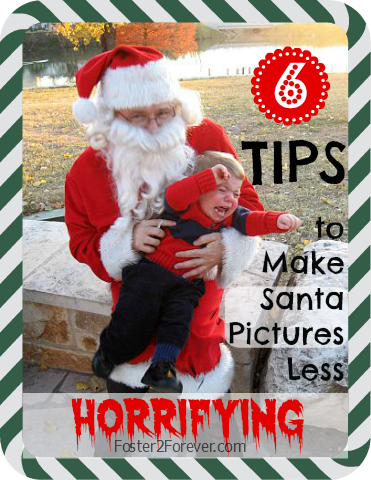 Go ahead and nominate me for Bad Parent of the Year for terrorizing my kid – I nominate myself!  I've learned quite a bit in the last four years of parenting. Last year, we had a good experience taking family portraits and pictures with Santa.  This is how we did it…
1. Introduce your Children to Santa Claus Beforehand
In the picture above, Stinkpot had no clue who this scary guy in a red suit was.  A new parent, I simply handed my toddler over to this guy for a photo. Wrong tactic! I did a much better job at introducing Santa Claus to my Lil Bit. I pointed out Santa Claus on television, at parades, on items in stores, and at the mall beforehand. By picture day, Lil Bit wanted to tell Santa about the choo-choo he wanted.
2. Schedule an Early Appointment with Family Photography Studio
Make your appointment as early in the day as your family can manage.  Early enough that the photos are taken before naps or lunch is necessary. We had an 8:30 a.m. appointment on a Saturday. This also avoids the crowded chaotic waiting area of photography studios that happen as the day moves on.  By the time we left at 9:45 a.m., the waiting room was becoming quite full.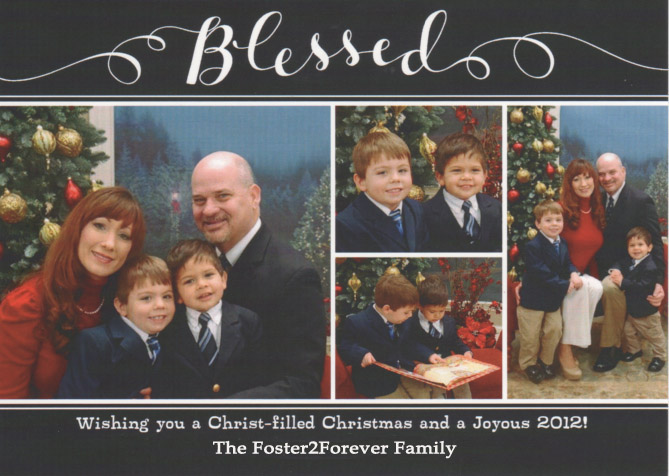 3. Take Family Portraits and Santa Photos on the Same Day
The kids are already dressed up.  A quick trip to the mall immediately after it opens hopefully guarantees shorter waiting lines to sit on Santa's lap.
4. Dress for a Different Look in Kids Pictures with Santa
Remove the tie and jacket, then add a sweater vest for a different look.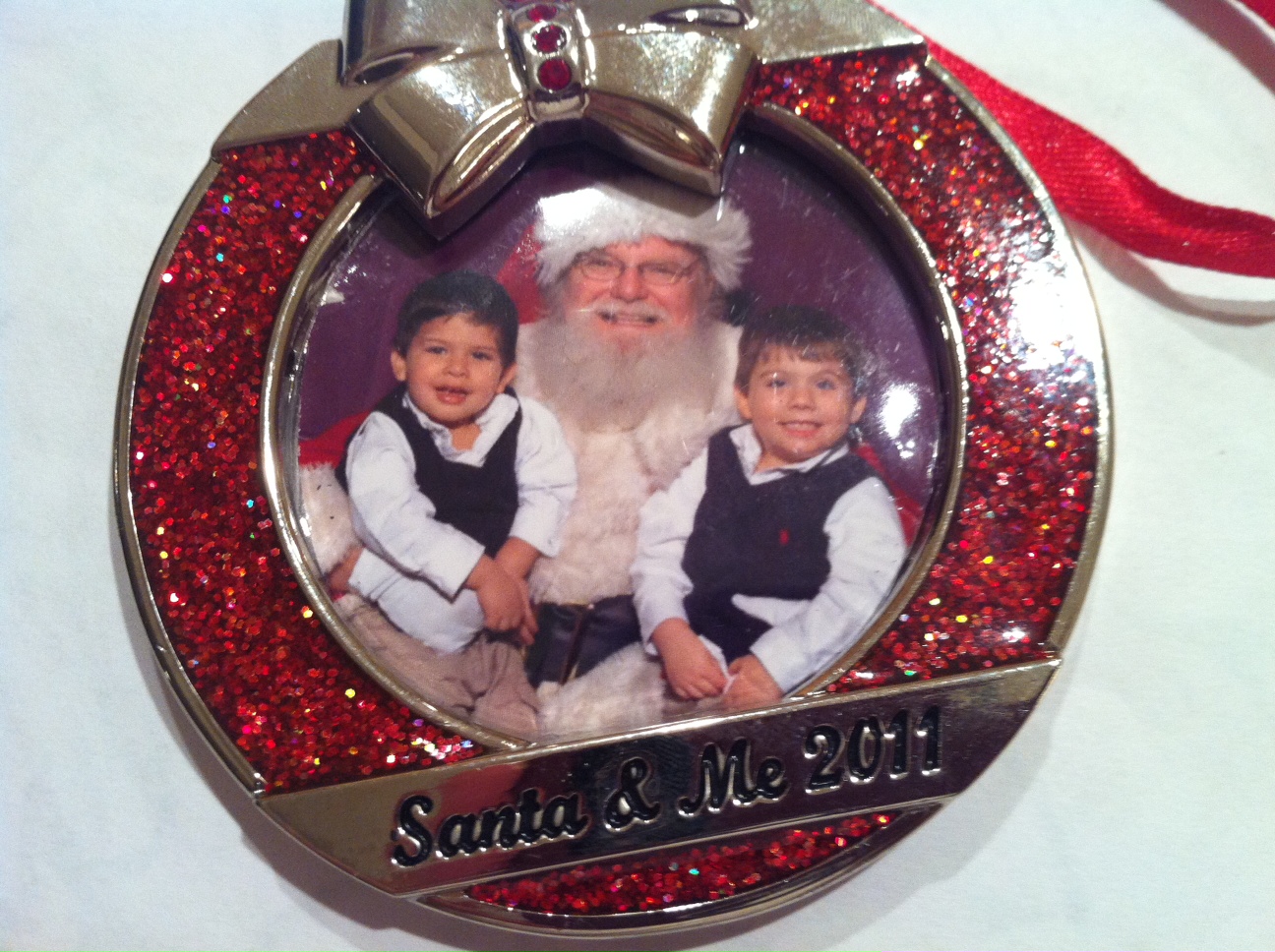 5. Provide a Simple Snack
Since discovering my 5-year-old Stinkpot has meltdowns associated with low blood sugar, I try and have snacks readily available.  Snacks can help tie a child over until mealtime and be a useful incentive, especially during wait times.
6. Be Realistic about Pictures with Santa
Even at older ages, this may be your foster child's first experience with Santa. Don't stress out about having the smiling, happy Santa photo. It may not happen and that's okay. Whatever photo you do get, could possibly be the ONLY photo your child's ever had with Santa. (I don't have a photo of me with Santa)
What are your tips for making pictures with Santa enjoyable for your children?  Have they had pictures with Santa before?