On December 15, 2009, I received a call that changed our lives. Mostly, it changed the life of this infant boy, only 3 months old at the time.
I fell in love at first sight. A first for me as I didn't believe in love at first sight before that day.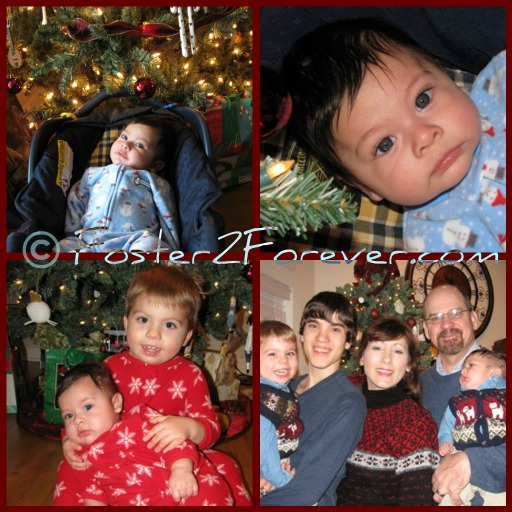 Our Lil Bit is beautifully and wonderfully made!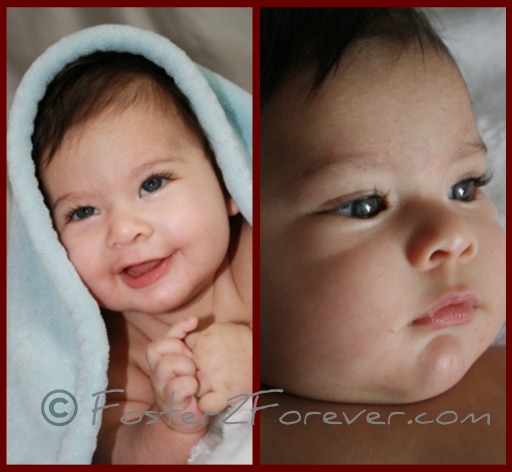 Our Lil Bit scared us so many times. Numerous hospital stays and TWO broken arms!

Lil Bit loves his brother, Stinkpot, and asks for him first thing everyday! I love watching their relationship grow.

As our Lil Bit grows up, his smile warms my heart every step of the way!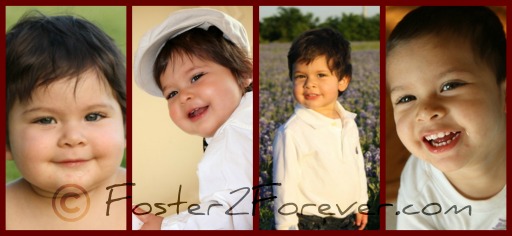 23 months and 3 days later, he is our son!!! We are now officially a FAMILY!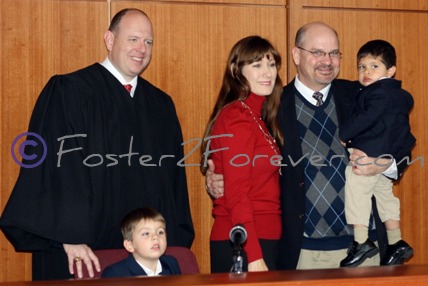 Thank you for your support over the last two years. Every comment you have made, has made our journey easier.
May God shower you with His beautiful blessings as he has our family!
Much love and hugs!