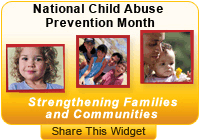 During April, National Child Abuse Prevention month, Foster2Forever will be hosting a link-up on topics in regard to the abused and neglected children that we, as foster parents, bring into our home.
This week's topic is Bonding/Attachment.
You can write a new post or just go ahead and add a post from the past!  Foster2Forever will feature one blogger on Sunday!
This link-up is for foster or adoptive families that have brought abused or neglected children into their homes.
Future topics:
April 11-16   Feelings/Emotions
April 18-23   Challenges/Loss/Trauma/Neglect
April 25-30   Overcoming the Past
Feel free to grab the code and add this blog hop to your website.