Today, I'd like to share posts from other foster care blogs.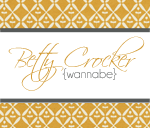 Kristin of Adventures of a Betty Crocker WannaBe is taking a leave of absence from blogging because…Cooper's sister is moving in with the intention of adoption! Congratulations on your growing family!
La Mama Loca has been feeling overwhelmed with everything and is asking for prayer. Go on and give her a big virtual hug! 
Katrina of Making Many Memories began a series called Finding Forever Families Fridays featuring children with Down's Syndrome. Would you consider adopting a Down's Syndrome child destined for a life in an institution?
Adoptive Momma of Two had this informative post on ADHD.
Brit of Living with Three Boys of Our Own inspired me about batch cooking.  Could I really do this? Have you?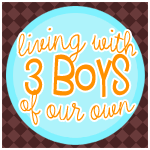 And I have to mention Lisa of A Bushel and a Peck aka One Thankful Mom. This Houston mom has eleven, yes, 11 children and has hosted a Rockin' Mama Challenge to spend 15 minutes every day rocking our little ones to promote attachment. I have to say that, after this challenge, our Stinkpot is now asking to be held now.